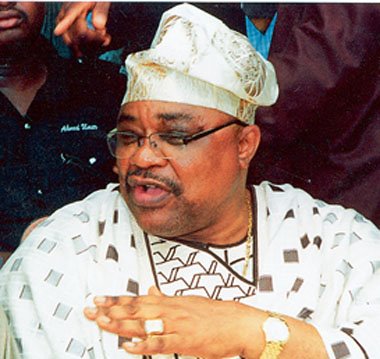 A former governor of Oyo State, Chief Adebayo Alao-Akala, on Friday said that he would soon decide on his 2015 ambition.
Alao-Akala told the News Agency of Nigeria (NAN) in Ogbomoso that "I am still consulting.
"When you want to make such decisions, you must consult and after that the decision will be made public.
"I will soon make a decision and everybody will be carried along on what I intend to do,'' he said.
Commenting on the posters, he said they emanated from his followers who still had confidence in his leadership.
"The people who are interested in me are the ones behind the posters. They are the ones telling the world that they believe in my leadership and still wants me,'' he said.
He said that the Peoples' Democratic Party (PDP) in Oyo State was united, adding that individual interest could override that of the party.
Alao-Akala said the party in the state would soon get it right and make its plans known to the people.
"When the chips are down and the time comes, we will separate the men from the boys or the boys from the men,'' he said.