Buba Galadima, chairman of the Reformed All Progressives Congress (r-APC), was involved in a motor accident along Hadeija-Kano road in Jigawa state on Monday.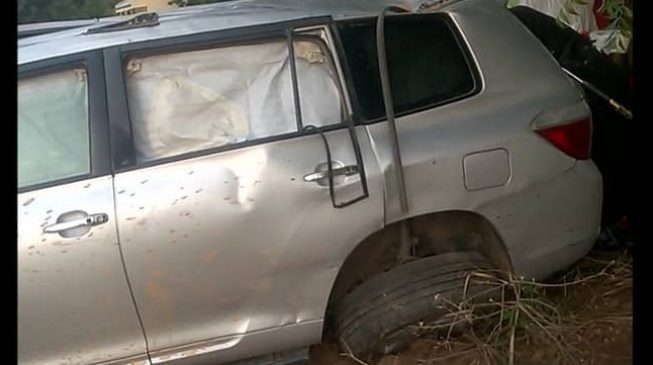 Galadima was returning from Yobe state where he went to condole with his brother who lost his daughter, when the tragic incident occurred.
He was in the company of his son, Sadiq Galadimma, a relative Mohammed Galadima and two others.
A leader of r-APC Coalition Network, Emmanuel Sawyerr who is close to the Galadima family, said the sports utility vehicle (SUV) which Galadima was travelling in somersaulted several times.
He could not confirm the exact cause of the accident but he said that at the moment, the r-APC chairman and all the occupants of the vehicle survived the crash.
He added that another vehicle conveyed them to Kano for medical checks.
"They were already very close to Kano when the accident happened so they are being taken to Kano at the moment," he said.
The R APC chairman survived but his exact condition remains unknown.
NAN
Read- R-APC Suffers First Major Blow