Help has finally come for Majek Fashek as his hospital bills have been reportedly taken over by billionaire business mogul, Femi Otedola.
According to blogger, Linda Ikeji, the benevolent businessman has decided to foot all the medical bills for the reggae music icon who has been admitted at a London based hospital. His manager, Uzoma Day confirmed this to Linda Ikeji during a chat.
"We really appreciate him for coming through and taking care of the hospital bills. Its a huge relief and we are grateful. We however still need more support from well-meaning Nigerians to take care of other expenses," he said.
READ ALSO: Tennis: Team World eyes first Laver Cup win
This latest development is coming days after Majek's manager had debunked the claims he was dead.
According to him, the reports on social media about Majek Fashek's death are mere rumours.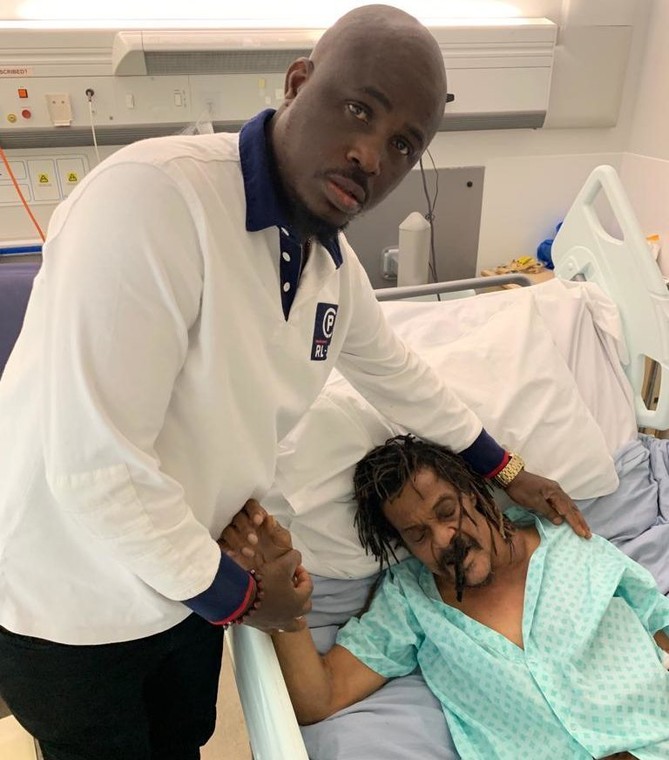 He made this known via the reggae music icon' Instagram page on Sunday, September 15, 2019.
He also said the singer is responding to treatment and would require more donations and prayers from well-meaning fans and individuals.
He said:
"For those of you that are praying, prayers are working, every day there is a gradual improvement. We need funds, we need money for maintenance. The notable Nigerians that deposited for his medication…but we still need money for other things. We also heard that people are raising money which is without our consent…" he said.