Kirshnik Khari Ball popularly known as Takeoff, an American rapper in a music group called Migos was shot at Houston, United States on November 1, 2022.
According to reports, Takeoff was at a private event in Houston with Quavo when the verbal altercation occurred. Someone pulled out a gun and fired, striking Takeoff, who police described as a "innocent bystander."
Police arrest DJ Pat for Takeoff's murder
The Houston Police Department announced on Friday that a suspect in the fatal shooting of rapper Takeoff, one-third of the group Migos, had been arrested and charged.
Patrick Xavier Clark, known as DJ Pat was arrested Thursday night and charged with Takeoff's murder, according to Houston Police Chief Troy Finner at a news conference Friday afternoon.
DJ Pat is said to have been arrested with a large sum of cash and was reportedly planning to flee to Mexico.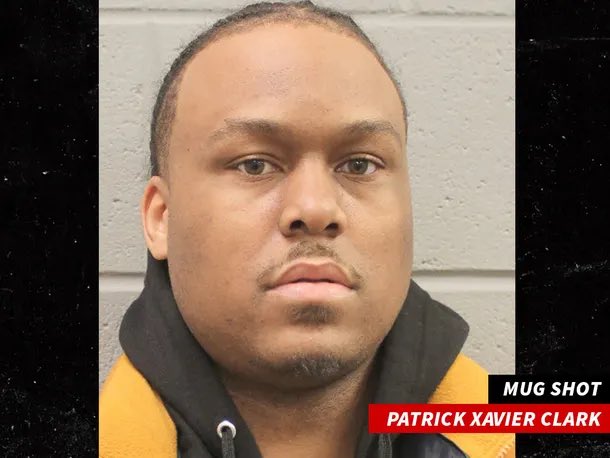 "According to court documents, Takeoff alleged killer, Patrick Clark (DJ Pat) applied for an Emergency Passport days after killing Takeoff and booked a flight to Mexico," Akademiks stated. "When police arrested him, he had large amounts of cash on him. Prosecutors claim he's a flight risk for bond."
Gun violence
America has had a lot of gun violence in 2022. A lot of people have suffered from it, lives have been lost including celebrities such as PnB Rock and Takeoff.
So far in 2022, the Gun Violence Archive, a non-profit that tracks shootings in the United States, has recorded at least 604 mass shootings. According to the Archive's records, gun violence has killed nearly 40,000 people in the United States this year.
"I can tell you Takeoff was not involved in playing the dice game, he was not involved in the argument that happened outside, he was not armed, he was an innocent bystander," HPD Sgt. Michael Burrow said.
"More than an entertainer, he was a son, a brother, a cousin and a friend," said Houston Mayor Sylvester Turner on Friday. "Gun violence has to stop," he added.
Lack of witnesses stalled investigation
Sgt. Burrow claimed that the investigation has been stalled due to a lack of witnesses willing to speak with authorities.
"Literally, every single one of those people left the scene without giving a statement to police," Burrow said. "It's important that those people come forward."
"I don't give anyone an out. If you were there and you saw something, and you know something, you don't get a pass," Mayor Sylvester Turner said. "There are too many young men, and I'll be even more specific, too many young men of color who are killing other young men of color. And that has to stop, that has to stop."
The Police Chief for Houston also said, "Do your part as a citizen," Finner said. "If you see something, you need to say something."
Rise to fame
The music group, Migos was founded in Georgia in 2008. They rose to prominence in 2013 with the viral hit "Versace," which peaked at 99 on the Billboard charts.
READ ALSO: Doyin Okupe is still a member of Labour Party – National secretary