The Nigeria Police Force has frowned at the recirculation of an old video of some policemen assaulting a motorist in Rivers State.
In the video, a policeman can be seen slapping a man while his fellow cop strolls by.
In a statement on Sunday, Force Public Relations Officer (FPRO), ACP Olumuyiwa Adejobi stated that the incident occurred on April 9, 2023, and the policemen involved had been punished.
The police spokesman expressed dismay that the incident was being widely recirculating, blaming it on mischief makers.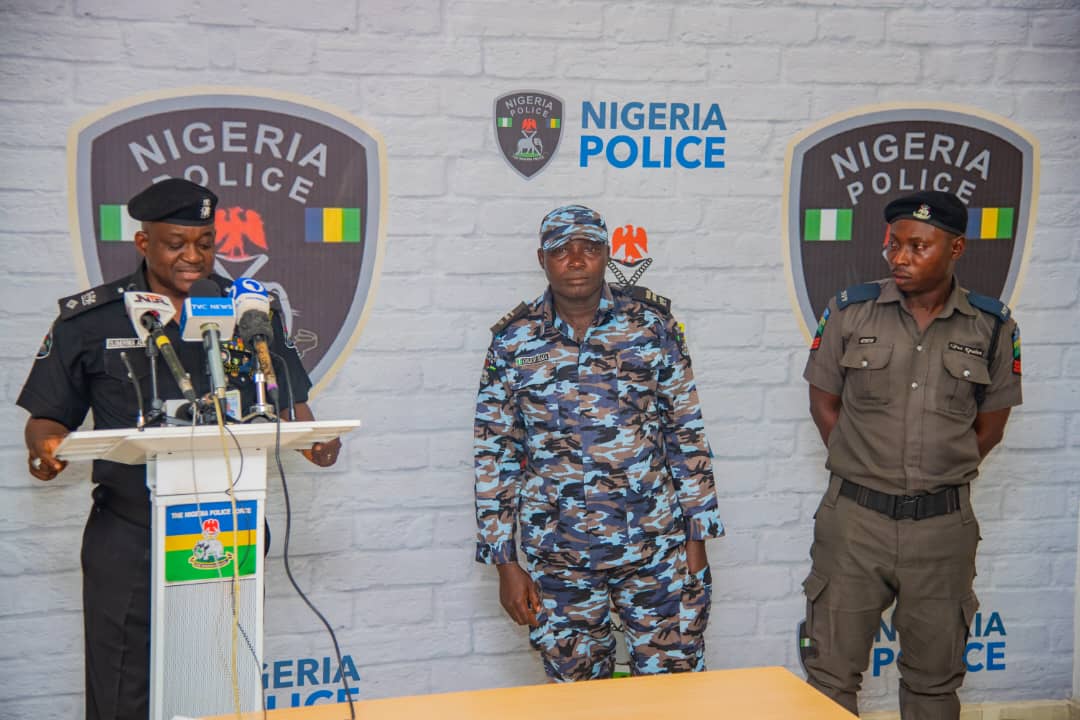 "The attention of the NPF has been drawn to an old video that has gone viral, where some policemen, on Sunday 9th April, 2023, engaged in assault, discreditable conduct, and incivility to members of the public, at Emouha, Rivers State.
"The matter was adequately addressed by the Police with public dissemination of Information on Police action via a press statement with reference number CZ.5300/FPRD/FHQ/ABJ/VOL.5/52 dated April 18, 2023.
"Following complaints and a subsequent orderly room trial, one police officer, Inspector Adejoh Siaka, was demoted from Inspector to Sergeant, and another officer, Sergeant Ndiwa Kpuebari, was severely reprimanded for their involvement in the incident.
"Additionally, Inspector Friday Obaka, who was absent from the scene, was discharged unconditionally," Adejobi said.
He added, "It's astonishing to see the video being widely circulated again as a new incident.
"We urge the general public to please discountenance the video which appears to be an attempt to bring the Force to disrepute and generate a wrong impression about the Police.
"Mischief makers are hereby warned to always verify facts before rushing to make unfounded claims about such matters on social media."