Some fans of Chelsea and Cristiano Ronaldo are already jubilant over the prospects of the 37-year-old star heading to West London after the termination of his Manchester United contract.
Ronaldo had confirmed in a terse statement on Tuesday that the decision to terminate the contract was mutual.
Read the statement below: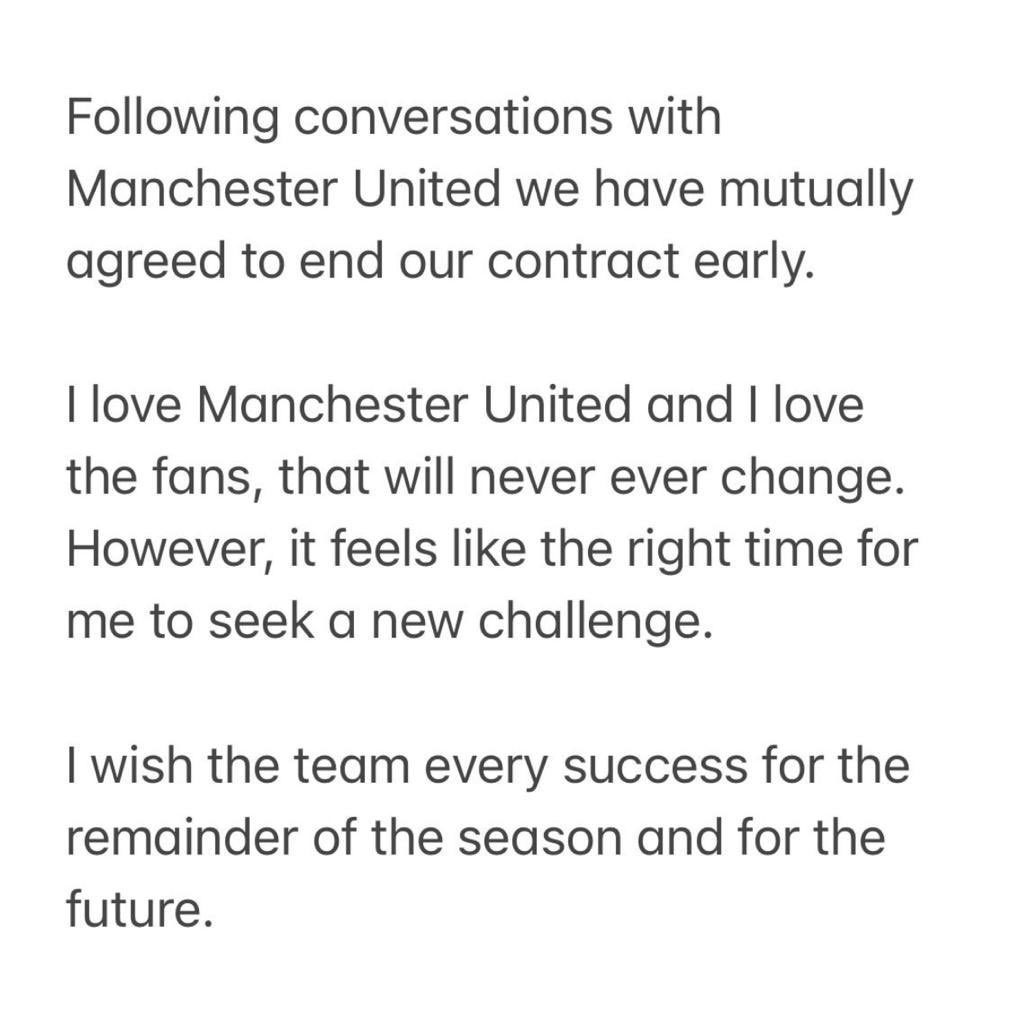 Ronaldo left the club after an explosion interview with popular British journalist, Piers Morgan, in which he criticised Manchester United and manager Eric ten Hag.
However, it was not the first time the five-time Ballon D'Or winner, who returned to United only in 2021, would fall out with the club's hierarchy.
The former Real Madrid and Juventus star stormed down the tunnel at Old Trafford after refusing to come on as a substitute late on in United's 2-0 win over Tottenham Hotspurs on October 19.
The manager vowed to deal with Ronaldo, and the star was dropped for the trip to Chelsea on October 22.
Meanwhile, it now appears likely that the Portuguese star may yet head to Chelsea, at least in the eyes of his and the club's supporters.
Read comments monitored on Twitter:
Ronaldo to Chelsea. Here we go! pic.twitter.com/NdHVXt66Ur

— AlbChapo (@alb_chapo) November 22, 2022
Come to chelsea Ronny#Ronaldo pic.twitter.com/qWzOZMi1p9

— Cfc.433 (@433_cfc) November 22, 2022
Cristiano Ronaldo to Chelsea, who says no? pic.twitter.com/MUOiyYVGwA

— 𝐕𝐀𝐑 🌴 (@Ziyechman) November 22, 2022
Ronaldo to Chelsea? Every Chelsea fan will love it and I think we deserve it!! pic.twitter.com/XKTi019mPy

— Yimzy ➐🇧🇷 (@oyimzy) November 22, 2022
Cristiano Ronaldo to Chelsea is happening,💙🔥 you saw it here first… Siuuuuuuuu #CFC #CR7𓃵 / Todd Boehly pic.twitter.com/EbvyflDy2Q

— Lampard💎 (@Lampard_Lawal) November 22, 2022
Cristiano Ronaldo might be heading to Chelsea.

— Lawrence Kitema (@lawrencekitema) November 22, 2022
Ronaldo to Chelsea

Come home king 👑 you deserve better 🐐 pic.twitter.com/YezF7hA0Nf

— Elikor Benson 🇳🇬 🇺🇸 (@ElikorBenson) November 22, 2022