Samsung is due to announce their flagship Galaxy Note 10 and Note 10 Plus later this month and it looks like the excitement might yet go up a notch.
Several manufacturers have partnered with the Marvel this year. From Xiaomi and Redmi releasing the Redmi Note 7 in a special retail Avengers: Endgame retail box in China and a Mi Band 4 Avengers Edition to OPPO releasing an Avengers Edition of the F11 Pro, to Samsung announcing Marvel Superhero cases for some of its phones including the Galaxy S10. Now, it is the turn of the Galaxy Note10 series to also get some Marvel love too.
Famous leaker, Evan Blass (@evleaks) has shared photos of Galaxy Friends Marvel smart covers for the Galaxy Note10 and the Galaxy Note10+.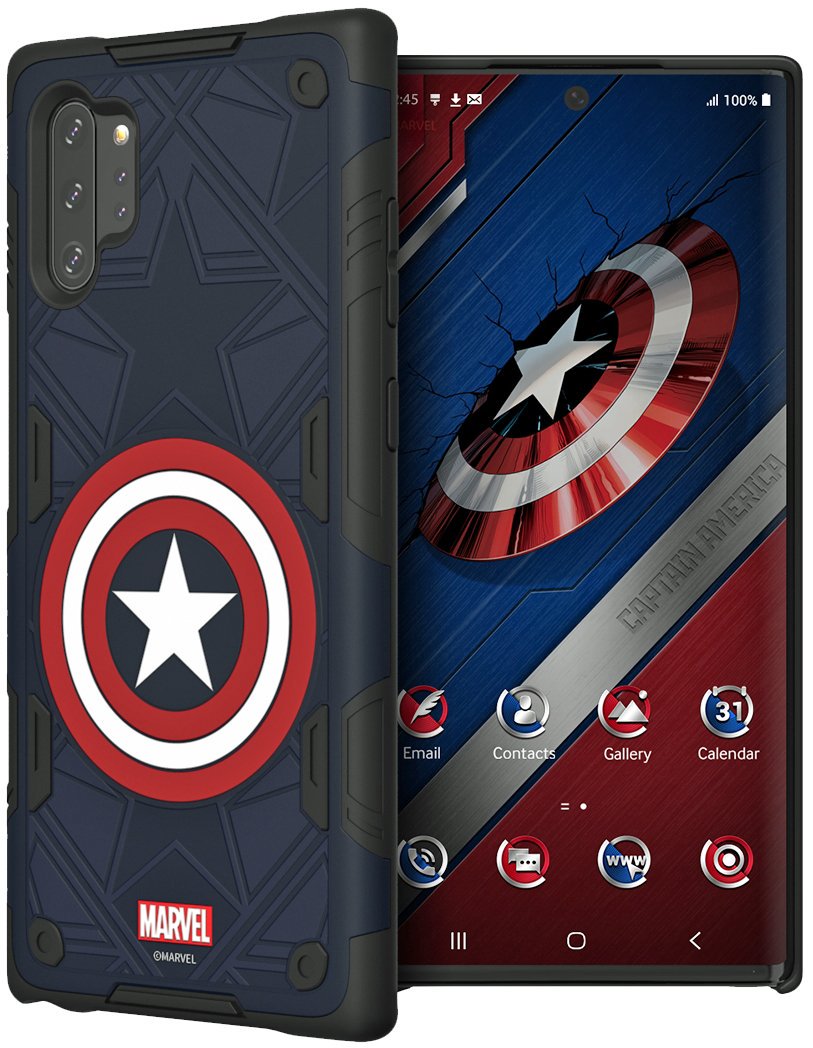 The cases are yet to go on sale but they should sell for a similar price as that of the Galaxy S10 series which is priced at £35.
Spider-Man, Iron Man, and Captain America are returning heroes that were used on Galaxy Friends Marvel Smart Covers for the Galaxy S10 series. Other cases from that batch featured symbols for various Avengers heroes as well as various Marvel Comics logos. This makes Deadpool the newcomer, and a fitting choice given the popularity of the Deadpool films.
In addition to adding a new hero into the mix, Samsung has changed up the cover design a little bit. With the Galaxy S10 Marvel Smart Covers, the cases were shells made from a slick plastic. The Galaxy Note 10 covers, however, seem to be made of a ruggedized, hard composite material. Not only that but they all have a textured design on them that follows the looks of each hero.