The new season of Big Brother Nigeria is underway and as usual, social media is abuzz with highlights, jokes, and opinions. Viewers are excitedly picking their faves and are already eager to ship. But before we go into the buzz, let's briefly introduce all twenty-four housemates in case you missed the opening shows.
On Saturday, we met 12 house-mates who went into what we now know as the first house and what many now describe as the "trenches house".
In no particular order, we were introduced to Groovy, Kess, Phyna, Ilebaye, Beauty, Bryann, Amaka, Khalid, Cyph, Pharmsavi, Christy, and Daniella.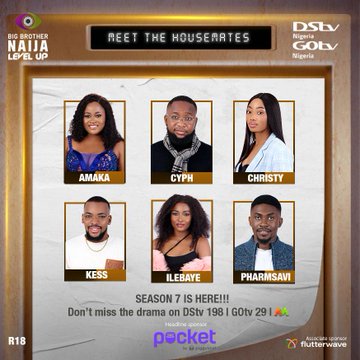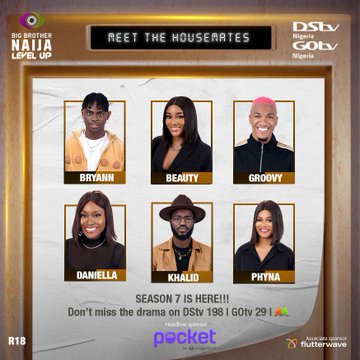 On Sunday night, the second set of housemates was introduced into a much better-looking house.
Once again, in no particular order, the housemates were Sheggz, Chichi, Chomzy, Allysn, Hermes, Adekunle, Diana, Eloswag, Dotun, Bella, Doyin and Giddyfa.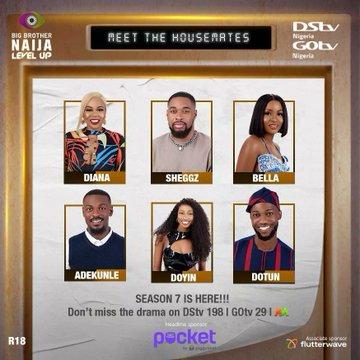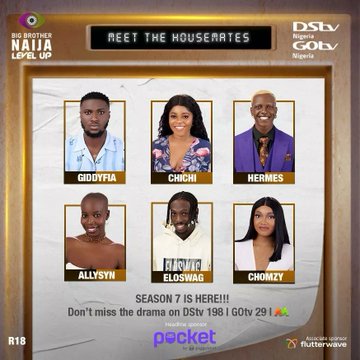 Some characters stood out from the first and second nights. From Phyna, the hype priestess and TikTok comedienne who drank multiple bottles of stout before our eyes within the first few hours of the show to Kess who is married but proclaimed he was ready to "have fun". Beauty and Amaka were much too talkative for a lot of viewers but Amaka's derriere seemed to have won her a sizeable amount of admirers and possible fans.
Overall, the housemates of the "trenches" house were an interesting bunch and are already proving to be quite organized.
The second night saw characters like soft-spoken Chichi, the exotic dancer, the handsome heartthrob Sheggz, the Lagos island boy, Adekunle, and Hermes, the madcap gentleman with two girlfriends outside of the house who previously went viral when his mum went missing from Yabaleft.
They got off to a pretty rowdy start with the men being more concerned about bonding with each other than with their fellow housemates. Eventually, they were able to settle but this house looks to be potentially harboring a few ships and bromances.
The intriguing part of the season is that there are two channels showing both houses simultaneously and we can't be the only ones wondering what Biggie is up to.
Could this be a social experiment to see if the viewers really mean what they say when they claim to only want "regular" people as housemates?
This may not be the case as it has been mentioned by the housemates themselves that they got selected into each house by a game of chance. So it was definitely not planned by Biggie to lump in all the females with ugly wigs into one house.
The game has begun in earnest today and we will be watching in earnest to better understand this year's game and try to figure out what Biggie has up his sleeve this year. We wish the housemates luck and hope they all have a good run for the prize.