Illustrative artist Denny Owusu transformed popular American musicians Chris Brown, Drake, Jay Z, Rick Ross and P. Diddy into African chiefs. He shared the photos via his Instagram page @denny_ow.
The illustrations were hand painted and he used different African countries/cultures to project the hip-hop artists. He also gave them new names.
Of all the artists in the works, Shawn Carter aka Jay Z is the only one who has an actual chieftaincy title from Africa.
The rapper was named  Sarkin Waka of Kwara by the Emir of Kwara in Nigeria.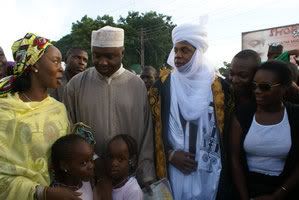 See his works in the gallery above.