The Leader of Afenifere, Chief Ayo Adebanjo, on Wednesday attended the Labour Party (LP) presidential campaign rally in Oyo State.
Presidential candidate of LP, Peter Obi, and his running mate, Senator Datti Baba-Ahmed, were also present at the rally held in the state capital, Ibadan.
Obi had taken to Twitter to describe the rally as said the "mother of all rallies".
See tweet:
Today, the OBIdient train has rolled into Oyo. It will be the Mother of all rallies. My team and I are looking forward to a huge rally; the non believers will come to believe. We are taking back Naija. – PO

— Peter Obi (@PeterObi) November 23, 2022
Speaking in Yoruba, Adebanjo extolled Obi's leadership qualities.
He called on the electorate in Oyo not to allow tribal sentiment to becloud their sense of judgement in the 2023 election.
Read Also: Buhari's govt has recovered $1bn looted funds – Malami
"To those saying this one is Igbo, that one is Yoruba, the talk of president in Nigeria is not a talk of the Igbo or Yoruba but the talk of entire Nigeria," the nonagenarian said.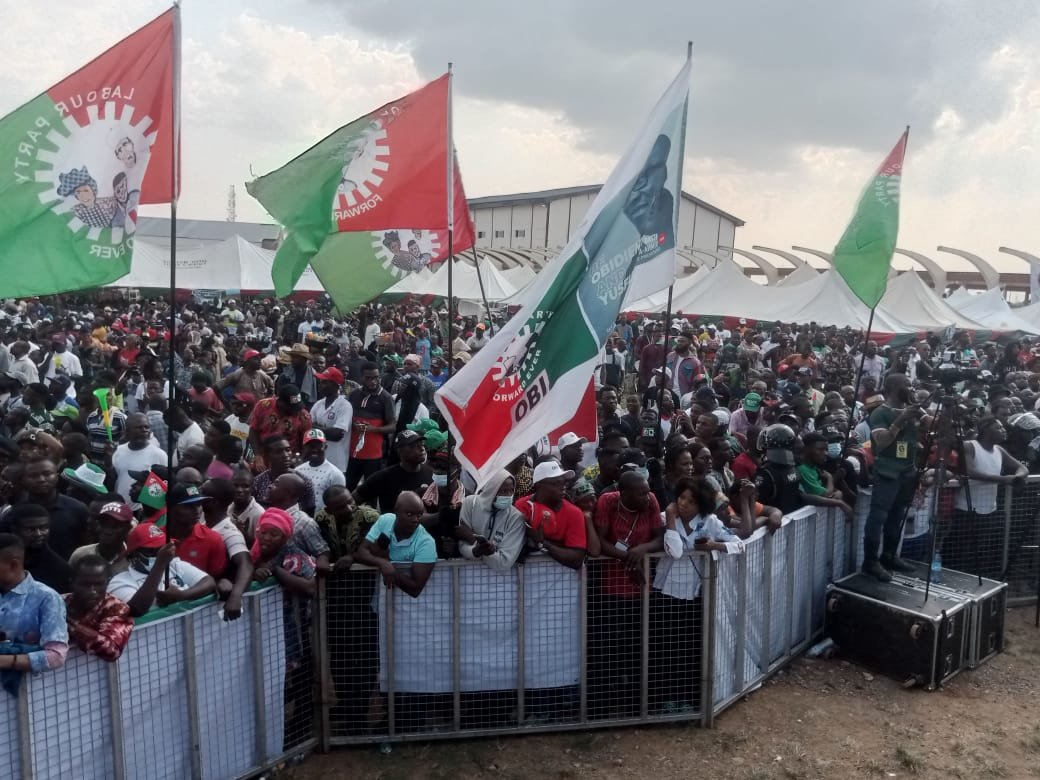 Recall that Afenifere under Adebanjo had in September endorsed Obi for the presidency.
Also speaking at the rally, Obi thanked Afenifere and its leader, Chief Adebanjo, for their support.
He said that the pan-Yoruba sociopolitical group has shown that it is standing for Nigeria's future.
"Let me tell you what Ayo Adebanjo and Afenifere are standing for today is what will make the future of Nigeria.
"They are standing for equity; they are standing for justice, they are standing for fairness, and only equity, justice, and fairness will be the foundation of which we will build a united Nigeria," Obi said.